According to the Voice of America (VOA), they have received reports from Pakistan that say al-Qaida and Afghan Taliban leaders have asked Pakistani militants to stop targeting Pakistani security forces and instead concentrate on battling U.S.-led troops in Afghanistan.
Click to learn more
The reports quoted unnamed sources as saying that following the intervention of Afghan Taliban supreme commander Mullah Omar, the Afghan and Pakistani Taliban formed a joint five-member committee with other Pakistani militant groups.
A pamphlet issued in Pakistan's North Waziristan tribal region Sunday called on Pakistani militant groups to unite and "avoid unwarranted killings and kidnappings for ransom." The pamphlet said those found guilty would be subject to punishment under Islamic law.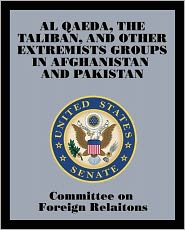 Click to learn more
According to the reports, the five groups that pledged to unite and work with the Afghan Taliban include the powerful Haqqani network, the Maulvi Nazeer group, the Hakimullah Mehsud group, and the Maulana Waliur Rahman group, all operating from South Waziristan, as well as the Hafiz Gul Bahadur group based in North Waziristan.
Robert Morton, M.Ed., Ed.S

. is a member of the Association Of Former Intelligence Officers (AFIO) and writes about the U.S. Intelligence Community (IC). A portion of this site's ad revenues are donated to the AFIO. The views expressed on this site do not represent those of any organization he is a member of. We're always looking for different perspectives regarding the Intelligence Community- got a thought or comment? Contact us on the secure Bpath Mail Form.