A friend of mine knew I write about the U.S. Intelligence Community (IC), so he told me about his son. He said, "My computer-whiz son attends a small college in Ohio and wants to work with the IC, particularly the CIA. How do you know so much about the IC and what will it be like for him to join?"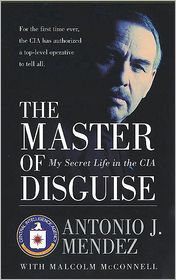 Click to learn more!
I told him that I'm a member of the Association Of Former Intelligence Officers (
AFIO) and am privy to their seminars and get-togethers in the Washington, D.C. area.
Through the AFIO, I have met many patriotic men and women who served their country well, including CIA case officers like Valerie Plame and Antonio Mendez. Mendez

(left photo)

risked his life to smuggle six US diplomats out of Iran during the President Carter years. As a career intelligence officer in the murky field of espionage, Antonio moved the CIA's most sensitive agents clandestinely through international borders in daring top secret exfiltration operations utilizing his skills in the art of deception and illusion, and creative use of disguise.
I learned from Mendez, at one small-group AFIO gathering in Cleveland, how CIA operatives use hi-tech devices and elaborate strategies to cross borders and infiltrate countries to extract and rescue agents, US citizens, or diplomats undected.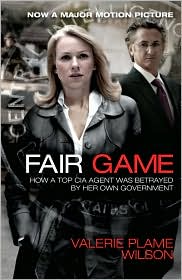 Click to learn more!
Likewise, Valerie Plame (Wilson) testified under oath to congress that she was, indeed, a covert CIA case officer, served overseas
within the last 5 years, worked undercover and oversaw WMD issues in Iraq. She also testified under oath that she had nothing to do with
sending her husband (Wilson) to Niger. It is well-documented in the movie "Fair Game".