OSINT News

is helping Washington Post journalist Ian Shapira obtain information about two former CIA colleagues: Barbara Robbins and Grace Joyce. He's writing a major story on the dedication and bravery of female CIA officers.
Specifically, Shapira is finishing up a piece on Barbara A. Robbins, the first female CIA employee killed in action. She died when a car bomb exploded outside the US Embassy in Saigon in March 1965. Shapira is looking for one of her good friends, Grace Joyce, also an employee, perhaps a secretary, at the Agency. Any and all leads about Grace or Barbara are welcome. If you know anything about these two women, please contact

OSINT News

on the secure Bpath Mail Form and we will forward the information to Ian Shapira. Or, if you desire to contact him directly, here is his email and phone number at the Washington Post: shapirai@washpost.com and phone number is 202-334-7572.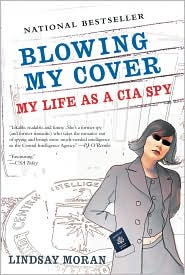 Click photo to order online
If you want to learn more about women in the CIA, Lindsay Moran is the person to know! She is now in her early 40's, but was a former CIA clandestine officer. Now, she is a freelance writer and has published articles in The New York Times, The Washington Post and USA Today. We offer you her book, "Blowing My Cover, My Life As A Spy" which she published in 2005.
And, of course, we must not forget about Valerie Plame (Wilson), a female NOC who was exposed during the Bush administration.

OSINT News

wrote an article about this treasonous incident:
White House Leak Made All Americans "Fair Game".
I've stared at the names on the memorial for fallen CIA agents inside CIA HQ and wondered how many names are not listed, due to the deep cover operations they were operating in. Let's also remember Elizabeth Hanson, who was killed in 2009 in Afghanistan by an asset they thought they flipped onto the CIA's side:
A tribute to Elizabeth Hanson
Robert Morton, M.Ed., Ed.S. is a member of the
Association Of Former Intelligence Officers
(AFIO) and writes about the U.S. Intelligence Community (IC). A portion (10%) of this site's ad revenues is donated to the AFIO. The views expressed on this site do not represent those of any organization he is a member of. We're always looking for different perspectives regarding the Intelligence Community- got a thought, article or comment you'd like to submit? Contact us on the Secure Contact Form