Click to learn more

!
The Director of National Intelligence issued a May 2012 directive that is intended to improve foreign language skills throughout the U.S. intelligence community. It notes, "Foreign language capabilities are essential to the performance of intelligence missions and operations."
Click to learn more!
This directive is nothing new, since Leon Panetta stated, three years ago, that his goal as CIA Director was to double the number of analysts and collectors who are proficient in languages, particularly those that are mission critical; increase by 50% the number of people with the right language skills serving in language-use positions; transform the way CIA trains its officers in foreign language capability; increase the number of officers in full-time language training; increase the number of officers from the National Clandestine Service in full-time training by 50%; triple the number of analysts from the Directorate of Intelligence in full-time training; and recruit and retain new officers who have critical language skills.
Foreign language competence for intelligence purposes extends well beyond mastery of a common vocabulary or the ability to translate a
newspaper article.
"Foreign language capabilities include a broad range of
language proficiency skills and other abilities, such as cultural awareness and understanding, regional expertise, skill in translation and interpretation, and knowledge of the scientific and technical vocabularies of critical foreign languages," the directive says.
Click to learn more!
Not surprisingly, shortfalls in foreign language abilities are a recurring problem in U.S. intelligence agencies, for less than 20 percent of Americans speak at least two languages. And, the Intelligence Community must find, among that population, its multilingual recruits from a much smaller pool of candidates who are willing and able to serve.
Leon Panetta's language goals, mentioned above, are critical for our national security efforts, since a major constraint on HUMINT collection is the availability of personnel trained in appropriate languages. Cold War efforts required a supply of linguists in a relatively finite set of foreign languages, but the intelligence community now needs experts in a wider range of more obscure languages and dialects," wrote CRS specialist Richard A. Best, Jr. last year.

OSINT News

agrees. After all, al Qaeda functions in 60 different countries around the globe!
The CIA has aimed to boost its ranks of foreign language speakers, with a special focus on recruiting speakers of Arabic, Mandarin (Chinese), Dari, Korean, Pashto, Farsi (Persian), Russian, Dari, and Urdu. The clandestine services refer to these as "mission critical" languages. If you are in high school or college and are interested in working for the Intelligence Community (IC), learn one or more of these languages! Why? Because they reflect the current world's political and military "hot spots". Fluency in these tongues are especially important if you're seeking a position in the clandestine service. Begin now, for your language proficiency must be above and beyond mere college knowledge; you must demonstrate that you can
speak it as well as a native.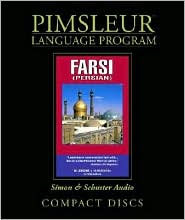 Click to learn more!
If they haven't already done so, the CIA and the rest our Intelligence Community (IC) could emulate what U.S. corporations are doing to create an assemblage of foreign language speakers. In the age of globalization, these companies seek out language research centers, such as the one headed by Doughty, for help in training their most promising employees.
Related Posts:
OSINT Analysts need language translation software
Consider a CIA Career
Robert Morton, Ed., Ed.S. is a member of the
Association Of Former Intelligence Officers
(AFIO). A portion (10%) of this site's ad revenues is donated to the AFIO. The views expressed on this site do not represent those of any organization he is a member of.

OSINT News

is always looking for different perspectives regarding the Intelligence Community- got a thought, article or comment you'd like to submit? Contact us on the Secure Contact Form