Boomer, a German shepherd trained in bomb detection and tracking that worked at University of Toledo in Ohio from 2002 until his retirement in 2009, died Aug. 13 at age 11.
The dog's partner was John Betori, a 2002 UT alumnus, who patrolled his alma mater's campuses 21 years before leaving in 2009 to become director of public safety/chief of police at Owens Community College, in Ohio.
"Boomer was a big part of the UT family and, after his retirement, really became a big part of my family as well," Betori said. "I was proud to have had the chance to represent The University of Toledo Police Department for nearly eight years with him at my side."
While on duty, UT's K-9 unit provided protection details and patrolled public events to ensure safety. Boomer's detection ability was put to use at all home UT football games from 2002 to 2008 and at high-profile campus events, including presidential campaign stops by Barack Obama, Hillary Clinton and John Kerry. Boomer and Betori also assisted police departments in other jurisdictions, checking the Cleveland Browns Football Stadium before all home games from 2002 through 2008 and sniffing the greens of Highland Meadows Golf Club before the Jamie Farr tournament. The two also helped federal agencies with bomb threats.
Learn more
Bomb-sniffing dogs like Boomer were unheard of until an incident occurred two decades ago. Since then, the demand for heroes like Boomer, well, boomed. It began when the phone rang one morning in 1972 at Trans World Airlines' New York City headquarters. The caller on the other end delivered a bomb threat. The anonymous party demanded $2 million, to be tucked into duffel bags in JFK airport lockers, or else four TWA plane would blow up soon. Not sure which planes were in danger, the airline began grounding all of its flights to search them. TWA Flight 7, on its way from New York to Los Angeles, was among them. Flight 7 had been in the air only 15 minutes when the pilot got the message. He turned the aircraft back to New York and rushed 45 passengers and seven crew members off the plane.
Learn more
Taxing to the far end of the runway, the plane stopped for its search, and Brandy, a German shepherd led by New York City Police, trotted on. In the cockpit, she sniffed a black briefcase and sat down next to it. The briefcase, marked "Crew," was a normal sight on planes and at airports. Pilots kept their manuals in such briefcases back then. But Brandy's instinct was correct. Inside, police found enough of the explosive C-4 to destroy the plane. A detective from the New York City Police Department whisked the bomb off the plane and disarmed it five minutes before it was set to explode (source: Witkin). No other flights had bombs.
Likewise, Boomer protected the students and staff at University of Toledo. UT Police Chief Jeff Newton said, "Boomer provided many years of faithful service, fearlessly placing his life on the line every day for the protection of the UT community. Boomer has been missed since his retirement in 2009, and we are all deeply saddened to learn of his passing."
"I hope that the friendships and working relationships Boomer helped build will last for many years to come," Betori said. "His passing leaves a large void in our hearts, but the memories will last forever."
The U.S. has come a long way since the 1973 NYC plane scare. In 1998, the government funded Federal Protective Service (FPS) Explosive Detector Dog (EDD) Teams that provide mobile and effective capabilities for the protection of life and property. Trained dogs on patrol give a strong, visible and psychological deterrence against criminal and terrorist threats. EDD Teams are the most effective countermeasure available today for detection of explosives.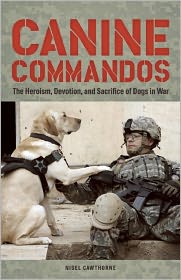 Learn more
Since the program first started in Washington, D.C. in 1998, FPS has grown the EDD program from a basic pilot program consisting of 12 teams to a fully operational, nationwide program of more than 70 teams. EDD responsibilities require the highest levels of expertise and professionalism.
The selected handlers and canines are matched early in the training process and are required to complete a mandatory 10-week training course at the Basic FPS Canine Academy located in Anniston, Alabama. After successful completion of the training program, t

he handlers and their canine partners graduate from the course as a certified Explosive Detector Dog Team and

are strategically deployed across the nation based on current threats and risk analysis.
OSINT News

is glad to see dogs like the late Boomer on patrol at civic events. The American public will be seeing more of them working inside airports, stadiums and at public events.
Robert Morton, Ed., Ed.S. is a member of the
Association Of Former Intelligence Officers
(AFIO). A portion (10%) of this site's ad revenues is donated to the AFIO. The views expressed on this site do not represent those of any organization he is a member of.

OSINT News

is always looking for different perspectives regarding the Intelligence Community- got a thought, article or comment you'd like to submit? Contact us on the Secure Contact Form