According to The Indian Express newspaper, stung by lingering suspicions that it was complicit in sheltering Osama bin Laden, Pakistan's spy agency has claimed credit for helping US intelligence agencies locate the high-walled hideout of the terror mastermind.
"The lead and the information actually came from US," a senior official of the Inter-Services Intelligence (ISI) had told the Washington Post, in what the paper said was a push for recognition ahead of the anniversary of the stealth raid that killed bin Laden.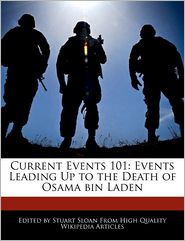 Learn more
The official said it was ISI which had provided CIA with a cellphone number that eventually led to an al-Qaeda courier Abu Ahmad al-Kuwaiti, the paper said. "Any hit on al-Qaeda anywhere in the world has happened with our help," the official said. "They knew who the number belonged to," the official said, adding that he had worked closely with the CIA and turned over thousands of suspect numbers. "But after that, their cooperation with us ended."
"It is the story of an extreme trust deficit and betrayal," the official lamented.
But the Washington Post said that US officials disputed the ISI version. "The fact is, our knowledge of the number didn't come from them telling us about it," the paper quoted US officials as saying.
The paper said many Pakistani politicians have described the May 2 raid as an assault on Pakistan's sovereignty and an example of US arrogance. A Pakistani doctor who helped the CIA in the hunt for bin Laden remains in custody on charges of treason, and his associates are barred from working.
Learn more
OSINT News

believes Pakistan's ISI is lying about their critical help in killing bin Laden and also feel Pakistan is no U.S. ally in the battle against terrorism. We recall the words, "Justice has been done." President Barack Obama announced the triumphant news to the American public. Osama bin Laden, the mastermind behind the worst terrorist attack on U.S. soil, was killed by Navy Seals, and we celebrated. The amazing courage and percision of the U.S. Navy SEALs who finally found and executed "Public Enemy No. 1".
Robert Morton, M.Ed., Ed.S. is
a member of the
Association Of Former Intelligence Officers
(AFIO). A portion (10%) of this site's ad revenues is donated to the AFIO. The views expressed on this site do not represent those of any organization he is a member of.

OSINT News

is always looking for different perspectives regarding the Intelligence Community- got a thought, article or comment you'd like to submit? Contact us on the Secure Contact Form