Note:
OSINT News
maintains an affiliate relationship with Amazon.com, Barnes & Noble, and Linkshare. Ten percent of our ad revenue is donated to the Association For Intelligence Officers (AFIO). We offer you well-researched resources with the caption
"
Learn more
". Enjoy!
Hacking is legal when you use it to secure your own network. It's called "Ethical Hacking" or "White Hat" hacking and uses various common and readily available hacking tools and techniques to audit your network so you can locate and close security holes. Whether you're running a small home network, are an OSINT-gatherer like myself, or you're an enterprise network administrator, we recommend five courses to teach you how to better protect your system against those who wish to gain unauthorized access, and also to teach you skills in computer hacking for your OSINT-gathering effectiveness.
Learn more! Enroll online- Course No. 1
Course No. 1 OSINT News recommends the Education To Go course on Ethical Hacking (above photo). They are the industry leader in online learning and partnerships with over 1,800 colleges and universities to provide high-quality courses.
Hackers know the complex method of electronic breaking and entering. In this Ed2Go course you'll learn the terms and programming behind the interaction between hardware and software when communicating through a network. You'll follow packets of data from one point to another through an entire network, and find out where the flaws exist for data loss and security breaches. You'll discover the role of the seven layers of the OSI model, and the dependencies of hardware and software interaction through packet transmission. And you'll find out how private data can quickly become public knowledge.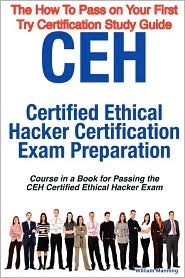 Order online
Hackers are costing businesses around the globe several billions of dollars every year. Don't become part of that sad statistic. Sooner or later, you know that somebody is going to try and break into your network. Why not learn how hackers think so you can harden your defenses against them?
You can also learn hacking skills to enhance your OSINT-gathering capabilities...without breaking the law! Many OSINT-gatherers feel the life-long skill of computer hacking will enhance their effectiveness. Well, they're right. If you want to take formal coursework in computer hacking, remember that there are quite a few different types of ethical hacker courses out there. They fall into several basic categories. According to one expert, "Penetration Testing" is the most common and potentially important course you should take. It involves "ethical hacking."
Course No. 2:

OSINT News

also recommends the
Ethical Hacking Training Program from Innobuzz
There are also classes in "reverse engineering of software", especially malicious software such as viruses, Trojans, and other malware. Some ethical hacker courses are also applicable to other types of careers, such as forensics classes that teach students about finding and constructing metadata from various types of computer files.
A number of schools teach a myriad of different ethical hacker courses that teach you how to hack into computer systems and networks in a way that is responsible and applicable to beneficial hacking by "white hat" hackers. For example, one course teaches "Penetration Testing", where you are trained how to look for weaknesses in a computer system or network and then launch a simulated attack against that system to exploit those weaknesses.
The INNOBUZZ Eithical Hacking teachers have served companies like COLT Telecom, Fidelity Investment, Tata Group, DLF, Unitech, Exchange4media, Arya Ventures, IIT Delhi, Fiat, IBM, and SpiceJet. His most popular information security and hacking training goes in-depth into the techniques used by malicious, "Black Hat" hackers with attention-getting lectures and hands-on lab exercises. True, you can use the hacking skills for malicious purposes, but his classes emphasize hacking techniques to perform a white-hat, ethical hack, on your own organization. In sum, when you take this formal coursework, you finish with the ability to quantitatively assess and measure threats to information assets and discover where your organization is most vulnerable to hacking, in real time, throughout this network security training course.
Course No. 3: Black Hat hackers are always changing their tactics to get one step ahead of the good guys and

OSINT News

also recommends
InfoSec Institute
.

You will

learn how to protect your organization's networks and systems and, in particular, we recommend the 5-day long, Expert Penetration Testing Course. This particular course by InfoSec Institute notes, "Modern networks and systems are fully patched, hardened from attack, and armored to the hilt with expensive security gear --- but the bad guys still get in on a daily basis! How do they do this? Why is there a news release every day of another Fortune 500 company hacked, more government secrets lost to the adversary?"
InfoSec Institute also offers an Advanced Ethical Hacking Boot Camp, where you learn how to successfully attack fully patched and hardened systems, how to circumvent common security controls, and how to get to confidential data. You take this knowledge back to your organization and can then formulate a way to defend against these sophisticated attacks.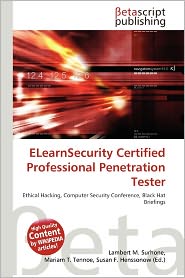 Enroll online- Course No. 4
Course No. 4:

OSINT News

recommends the eLearnSecurity Certified Professional Penetration Tester (eCPPT) is an Ethical Hacking and Penetration Testing Professional certification offered by eLearnSecurity.

(left photo)

Here's why this particular program impressed us- the eCPPT exam requires you to carry out a real penetration test against a target and to build a penetration testing report. The eCPPT is currently the only security certification requiring the penetration of real targets and the production of a penetration testing report.The eCPPT exam can be taken within 120 days from the date of enrollment in the Penetration Testing Course - Professional. Penetration Testing Course is the distance learning course delivered in e-learning format dubbed as "What CEH should have been".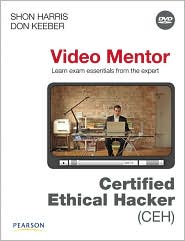 Enroll online- Course No. 5
Course No. 5:

OSINT News

recommends obtaining Certified Ethical Hacker (CEH) credentials through this program: Preparing for the Certified Ethical Hacker (CEH) Exam Video Mentor. (left photo) This online course is mostly visual and goes step-by-step for six hours through personal video mentoring and discussion by Shon Harris, CISSP, MCSE. Harris is President of Logical Security, a security consultant, a former engineer in the US Air Force Information Warfare unit, a security instructor for clients such as the U.S. Department of Defense and National Security Agency (NSA), and author of the world's best-selling CISSP book, CISSP All-in-One Exam Guide, now in its Fourth Edition.
She is recognized by Information Security Magazine as one x
of the field's top 25 women, and specializes in helping clients develop secure enterprise infrastructures, security governance, and enterprise wide risk management and control programs. She was contributing author to Hacker's Challenge and Gray Hat Hacking.
This DVD package

(upper left photo)

is part of the new Shon Harris Security Series, products that will include the right resource for every CEH candidate, regardless of your learning style. In addition to this DVD, they will deliver CertPrepOnline, FlashCardOnline, Online Course, and Cert Snack offerings. It's the best of classroom training for a fraction of the price.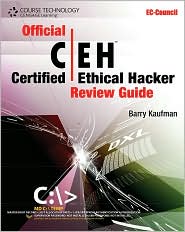 Order online
There are many Online Learn Ethical Hacking Programs available out there. Make sure the training courses are geared to your sophistication and knowledge level. If you are a neophyte in this field, call them on the cell phone and talk with them, personally. They will steer you to an appropriate entry-level course. For beginners...start at the beginning! Sign up for an Ethical Hacking Training Program that covers the basics in each area of Information Security. Remember, learning goes from the known to the unknown, especially in regards to Ethical Hacking.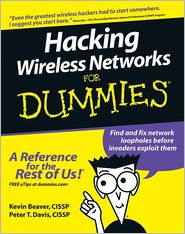 Order online
Unfortunately, there are many unscrupulous hackers out there. They conduct malicious network intrusions with their cutting-edge techniques. their demented minds target systems, defeat production schemes, write malicious codes, exploit flaws in Windows and Linux systems, and send out malware and rootkits using honeypots and Sandboxes... the list of their endless efforts to disrupt the WWW is overwhelming. With the threats of cyber terrorism and corporate espionage increasing, the need for trained network security professionals continues to grow.

OSINT News

hopes these five recommended resources will help you in developing penetration-testing tools and techniques to protect your computer network, and that of your employer's as well- whether it be a business or member of the Intelligence Community. Good luck in your endeaver to become an ethical hackers and security tester!
Want a great site to define what a Hacker is? click
HACKER
.
Robert Morton, Ed., Ed.S. is a member of the
Association Of Former Intelligence Officers
(AFIO). A portion (10%) of this site's ad revenues is donated to the AFIO. The views expressed on this site do not represent those of any organization he is a member of.

OSINT News

is always looking for different perspectives regarding the Intelligence Community- got a thought, article or comment you'd like to submit? Contact us on the SECURE CONTACT FORM