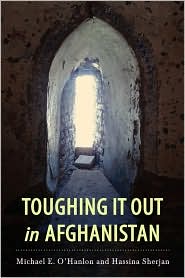 Learn more
Note:
OSINT News
maintains an affiliate relationship with Amazon.com, Barnes & Noble, and Linkshare. Ten percent of our ad revenue is donated to the Association For Intelligence Officers (AFIO). We offer you well-researched resources with the caption
"
Learn more
". Enjoy!
Germany's intelligence service, the BND, believes the prospect for stability in Afghanistan is not good. OSINT News reviewed several respectable German newspapers and magazines, and found parallel information. The BND internal analysis was initially published on Sunday by Der Spiegel magazine. The BND considers the security situation to be critical and predicts a sharp increase in attacks against Western soldiers. Their report, entitled, "Afghanistan until 2014 — a forecast", was extremely pessimistic.


Following the planned withdrawal of Western combat troops in 2014, up to 35,000 foreign soldiers will be necessary, mostly to train the Afghan army, the BND analysis said. They will need to be combat troops to provide force protection and in some cases, they will have to be special operations forces to fight terrorism, it said. Yes, they will be fighting insurgents. With nearly 4,800 soldiers, Germany is the third largest force under NATO's International Security Assistance Force, behind Britain's 9,500 troops and the more than 90,000 US troops. The German intelligence agency, BND, also sharply criticized the government of Afghan President Hamid Karzai. "The tendency towards corruption, nepotism and influence-peddling by certain people will continue," the BND predicted. Over 50 NATO troops have been killed this year in so-called
insider green-on-blue attacks
by their Afghan allies.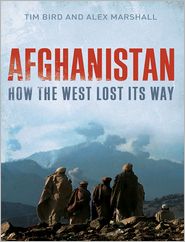 Learn more
OSINT News

also perused the The Local, a German newspaper in English. The Local reported that the BND


believes the situation in Afghanistan is much more serious than the government has portrayed it to be, and is expecting an increase in attacks by Afghan soldiers on western troops. According to The Local newspaper, the BND said it expects the situation to get worse and attempts to re-educate former Taliban fighters have shown "no effect" on the peace process.

The Local reported that the US government announced on Sunday that it had lost 2,000 troops in the fight in Afghanistan – including two Americans, a soldier and a civilian, who died Sunday in a so-called blue against green attack, which is thought to have been carried out by an Afghan soldier working with American troops.



OSINT News

believes we should not take the BND's conclusions lightly, especially in regard to the Karzai government's corruption and nepotism, which runs out of control throughout the entire Kabul regime. The BND's report should not be disregarded; it is classified as confidential and concludes that the Karzai government is not interested in reform or its vow to fight against corruption. It simply gives the US and NATO forces lip service while trying to maintain its power base. The BND classified report states that Karzai's assurances to the West "remain declarations of intention". Interesting the BND believes that Karzai is pushing for his older brother's candidacy in the upcoming 2014 elections, in order to "ensure the maintenance of family interests and power."



OSINT News

hopes that the U.S. Intelligence Community has thoroughly studied the following Afghan politicians (below), regarding their levels of corruption vs. honesty, integrity vs. vulgarity, and power needs vs. affiliation needs and love of country. This list of politicians, along with Karzai, will ultimately shape the outcome of US/Europe/Afghanistan relations:



Learn more
 Ashraf Haidari, Abdul Slam Zaeef, Hafizullah Shabaz Khail, Massoud Khalili, Said Tayeb Jawad, Mohammad Omar Daudzai, Amrullah Saleh, Ravan A. G. Farh di, Ahmed Wali x
Karzai, Sayed Yousuf Mirranay, Nasrullah Baryalai Arsalai,
Baran Khan Kudezai, Ghulam Muhammad Tarzi, Sharif Ghalib, Mohammad Daud Miraki, Ziauddin, Haroon al-Afghani, Daud Arsala, Cheragh Ali Cheragh, Ezatullah Mujahid, Muhammad Arif Sarwari, Qari Ziauddin, Mohammad Sarwar Ahmadzai, Sayed Jalal Karim, Jan Baz, Mohammad Hashem Taufiqui, Ismail Balkhi, Majah Ha Adrif, Samoud Khan, Rafiullah Bidar, Abdul Majid Samim, Zabih-U-llah Ghazi Noristani, Gul Ahmmad Yama, Mohammed Tahir Omar, Motasim Billah Mazhabi, Mohammed Zaman, Azizullah Lodin, Abdul Ghafor Zori, Muhammad Hashim Esmatullahi, Musa Hotak, Mahbob-U-llah Kowhai, Bashir Ahmad Bezan, Amir Muhammad Akhundzada, Ghulam Faroq Nijrabi, Mohammad Siddiq Chakari, Ghulam Hassan Safi, Hasan Ali Sultani, Habibullah Karzai, Mohammad Fahim Dashty, Mohammed Yusif Yaqub, Ghulam Mohammad Ghobar, Ghulam Mohammad Rigi, Hashmat Ghani Ahmadzai, Abdul Baqi Turkistani, Hazrat-U-Din, Abdul Ghani Ghani, Mohammed Zia Salehi, Muhammad Yunus Nawandish, Abdul Zahir, Awtar Singh, Ismail Qasim Yar, and Gholam Rabani Nasher.
Afghanistan, despite the billions of dollars the U.S. has infused into the country since 2001, continues to be plagued by an expanding narcotics industry, corruption, and terror. The officials and politicians (named above) and warlords throughout the country will rebuild and reshape their country. Will our nation-building efforts succeed? The path to prosperity remains unlikey for the typical Aghan, who lives a daily existen in extreme poverty an insecurity.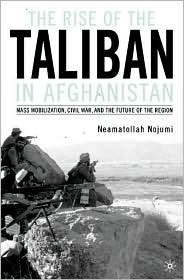 Learn more
And, unfortunately, there has been no real victory over the Taliban in Afghanistan since we attacked in 2002. The U.S. Presidential
elections in 2004 lauded the "moral and psychological defeat of the Taliban" and the news media claimed the reconstruction and development efforts had won over the hearts and minds of the Afghan people. Then, a year later, ferocious clashes between NATO forces and the Taliban appeared. In reality, a neo-Taliban insurgency has taken place since 2006, with deep and strong roots, and we are experiencing their strength as we try to withdraw our troops. The
Afghan green-on-blue murders
are a symptom of the Taliban's influence.
OSINT News

hopes Afghanistan will succeed in their nation-building efforts as U.S. and NATO forces withdraw; however, we also hope that the U.S. Intelligence Community takes the German BND seriously.
Robert Morton, Ed., Ed.S. is a member of the
Association Of Former Intelligence Officers
(AFIO). A portion (10%) of this site's ad revenues is donated to the AFIO. The views expressed on this site do not represent those of any organization he is a member of.

OSINT News

is always looking for different perspectives regarding the Intelligence Community- got a thought, article or comment you'd like to submit? Contact us on the SECURE CONTACT FORM