After 9/11, there has been a huge influx of research centers- think tanks, NGOs and academic institutions studying terrorism, counterterrorism and the radicalization process. I'm attempting to list such centers that exist outside the U.S. in order to provide varying opinions and research methodologies for the benefit of OSINT analysts, terrorism and counterterrorism scholars, researchers, professionals in the

Intelligence Community (IC), and spy thriller writers and media journalists.
(1)
Agency Rules
. A unique site that gives constructive criticism for intelligence services. A humbling experience to read through it! Agency Rules, the debut novel from
Khalid Muhammad
, is a look behind the curtain of the intelligence services through the eyes of a young man,
Kamal Khan
. This novel is the first in the Agency Rules series.
(2) OODA OODA helps their clients manage global risks. Very informative with some complementary advice that's worth listening to.
There are official terrorism- counterterrorism think tanks and academic institutions springled thoughout the world. Let's continue with them:

In the United Kingdom,
(3) the Royal United Services Institute performs independent thinking on defense and security. You can subscribe to their free newsletter, called Focus.

(4)
Chatham House
. It's the home of the Royal Institute of International Affairs and qualifies as a world-leading source of independent analysis, informed debate and influential ideas on how to build a prosperous and secure world for all. Huge amounts of timely topics dealing with terrorism and counterterrorism are updated constantly. An OSINT analysts dream!

(5) Institute for the Study of Terrorism and Political Violence at the University of St. Andrews. Another OSINT researcher's dream. The University of St. Andrews is internationally honored with expertise in key areas around the world, including Africa, Europe and the Middle East. Their "about us" page lists concerns about foreign policy, international organizations and regimes, peace and conflict studies, political theory, and terrorism and political violence.

(6) International Centre for the Study of Radicalization and Political Violence (ICSR). Located at Kings College, University of London. ICSR is extremely unique and qualifies as an OSINT analyst's dream because it partners with five famous academic institutions that study terrorism-counterterrorism:
King's College London
; the
University of Pennsylvania
; the
Interdisciplinary Center Herzliya
(Israel); the
Jordan Institute of Diplomacy
; and
Georgetown University
.
(7) The Quilliam Foundation. Their "about us" page describes them as a counter-extremism think tank set up to address the unique challenges of citizenship, identity, and belonging in a globalized world. They stand for religious freedom, equality, human rights and democracy.
(8) MI6 (Secret Intelligence Service). This is Britain's foreign intelligence service, the one James Bond worked for. They are akin to America's CIA and collects Britain's foreign intelligence.
(9) GCHQ. This is the United Kingdom's premier intelligence ad security organization, akin to America's Intelligence Community (IC). Tops in ELINT, code-breaking and keeps all the spy services in England updated on advances in modern communications.
In Mexico, there's:
(10) The
Center for Research and National Security
(CISEN). It is Mexico's intelligence agency and runs on a $92 million budget each year.
In India:
(11) Institute of Defense and Strategic Analysis (IDSA). An excellent resource with experts in terrorism and terrorism studies.
In South Asia is:
(12) South Asia Analysis Group (SAAG). An excellent resource for OSINT research. A think tank that focuses on Afghanistan, Bangladesh, India, Pakistan, China, Iraq, Nepal, Sri Lanka and Fiji. The site provides articles on political and strategic analysis on India's security issues and has updated newspaper and journal articles about terrorism, international security, WMDs and the connection between radical Islam and terrorism.
(13) Terrorism Studies. This is SAAG's link to terrorism studies, movements and analysis.
(14) Terrorist Organization track. This is SAAG's detailed site that tracks terror organizations in the region and studies them. It has articles of published studies and scholarly books of terrorist organizations in other parts of the world as well.
(15) The Takshashila Institution. They describe themselves as an "independent, non-partisan networked think tank and school of public policy"


(16) The
Br
azilian Agency of Intelligence (ABIN).
ABIN's main function is to investigate real and potential threats to the Brazilian society and government and defend the Democratic State of Law, the Brazilian sovereignty and the effectiveness of public power.
Recommended reading: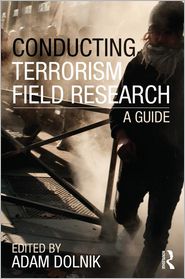 Robert Morton, M.Ed., Ed.S

. is a member of the Association Of Former Intelligence Officers
(AFIO) and writes the online spy series Corey Pearson- CIA Spymaster in the Caribbean. The views expressed are his own and do not represent those of any
organization he is a member of. Contact him on the Secure Contact Form