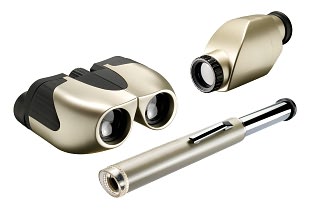 Order online
Now you'll have triple the spy power with three GeoVision Precision Optics devices in one kit! Every good detective with a naturalist bent will love this Eye-Spy variety pack. Choose the palm-sized 5x Monocular for on-the-go viewing adventures. Or the quality 6 x 20mm Prismatic Binoculars for the big game! Go undercover with the pen-sized Pocket Scope microscope/telescope and reveal all the details—near or far! Perfect for young sleuths who take their science seriously!
Kids can open the Spy Case, add a dash of imagination, and suddenly they're transported into the mysterious world of secret agents and espionage!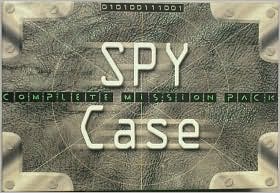 Order online
The box contains a
32-page hardcover Spy Handbook presenting tips on sneaky surveillance, tracking enemy agents, sending misleading information, and lots more.
It also has a 24-page soft cover book of Secret Spy Codes that include alphabet codes, grid codes, and number codes, among others, and offers hints and tips for cracking unknown codes.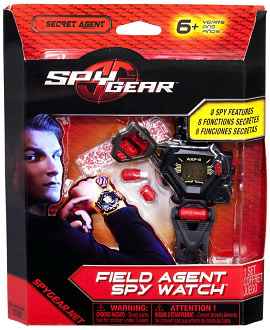 Order online
This 8-1 watch features world time, secret spy communications tools, a motion alarm and a decoder screen, all protected by armor (For Ages: 6+).