Learn more about TTP
The Tehreek-e-Taliban (TTP) has hated the U.S. ever since an August 5, 2009 incident in Zanghara, South Waziristan. In a carefully orchestrated midnight attack, US drones zeroed in and killed Baitullah Mehsud, the dreaded leader of the infamous Tehreek-e-Taliban as he lay with his wife on his father-in-law's terrace.
The lingering question remains, "Who tipped off the CIA?". Baitullah Mehsud had grown too big for his boots and his delusions of grandeur, manic dreams of ruling all of Pakistan, and his brazen and bloody terrorist acts made many people uneasy. The US, Pakistan's intelligence service (ISI), the Karzai Government, the

Government of Pakistan
...even various splinter groups of the Taliban who once partnered with him, wanted him dead.
NW Pakistan- learn more
This is why OSINT News believes the TTP to be particularly menacing, especially when Pakistan's nuclear arsenal is attacked. We o
btained the information for this article on a TTP terrorist attack against Pakistan's nuclear arsenal from several OSINT sources. According to Tushar Ranjan Mohanty, a Research Associate at the Institute for Conflict Management, the attack occurred only two days ago and has been under-reported by the US news media. We cross-referenced Mohanty's report with three Pakistani newspapers: The News, Dawn.com, and One Pakistan.
The Minhas Air Force Base at Kamra in the Attock District of the Punjab Province, Pakistan, is a major location where Pakistan stockpiles its nuclear arsenal, which US intelligence estimates to include at lease 100 warheads. Unfortunately, it was attacked by Tehreek-e-Taliban Pakistan (TTP) militants in the early morning hours several days ago. Nine attackers dressed in military uniforms and armed with rocket propelled-grenades and suicide vests targeted the base and the adjacent Pakistan Aeronautical Complex (PAC). After eight hours of fighting, the base was declared clear. Two Pakistan Air Force (PAF) personnel were killed and one Saab 2000 surveillance aircraft was damaged during the battle.

Pakistani's live in a world of fear, as is demonstrated by this short video of a
daytime TV show bombing
. Imagine if this startled Pakistani TV anchorwoman had been Erin Burnett of CNBC, Mishal Husain of BBC news, or Dianne Sawyer of ABC news...while you and your family were viewing the program.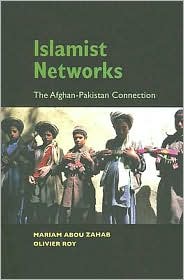 Learn about the connection
According to Pakistan's The News newspaper, the TTP attack on the nuclear arsenal is believed to stem from mounting speculation that Pakistan's military was preparing to carry out a large-scale operation in the militant stronghold of North Waziristan, in the North-West Pakistan tribal belt, a longstanding demand of the United States. Early reports suggested that the attackers, some wearing suicide jackets, were targeting JF-17 fighter jets at the base that could be used in such an operation.
Ehsanullah Ehsan, a TTP spokesperson, claimed that four suicide bombers had carried out the attack to take revenge for the killings of the former chief of TTP, Baitullah Mehsud, and al Qaeda founder Osama bin Laden. The attackers, Ehsan declared, had succeeded in achieving their targets and had delivered a "lethal blow". Ehsan claimed that dozens of security personnel had been killed in the attack and that the TTP could 'attack at will' and would target other locations.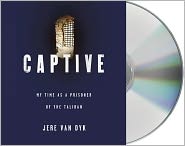 Learn more
OSINT News

believes more assaults will, indeed, occur and that the opening of NATO supply routes is one reason for the TTP's new offensive. We read back issues of Pakistani and Afghanistan newspapers and found this script was written by Pakistan and the US years ago. We found an interview where the Tehreek-e-Taliban Pakistan (TTP) spokesperson, Ihsanullah Ihsan, told a TV anchorperson named Saleem Safi over the phone that the government of Pakistan is not independent, but a slave of the U.S. and could not do anything against its will. His exact words, "

We have prepared our strategy and will give strong opposition, if NATO supply routes are reopened. The Pakistan people should support the TTP against the government, which is a slave of the US." Well...the supply routes have recently reopened.
OSINT News

believes the conflict, extremism, attacks against the U.S., and resistance to modernity will continue in Pakistan and Afghanistan. Both countries are tied by historical precedents, thus creating Pakistan's ambiguous policy of supporting the United States on one hand and showing empathy for the Afghan Taliban on the other. To know thy enemy is to become an expert on the larger narrative of the Afghanistan-Pakistan relationship, beginning with the 1989 departure of Soviet troops. It is hoped that the CIA and the rest of the U.S. Intelligence Community enlightens our policy makers on this relationship.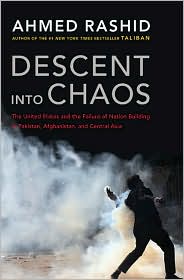 Failing in Pakistan? Learn more
We also believe the TTP will continue to avenge Baitullah Mehsud's death with a vengeance. He

was a leading militant in Waziristan, Pakistan, and the leader of the Tehrik-i-Taliban Pakistan (TTP), which is a Taliban umbrella group. He formed this alliance with at least five pro-Taliban groups in December 2007 and was thought by the CIA and U.S. military analysts to have commanded up to 5,000 fighters. They conducted many attacks in Pakistan including the assassination of Benazir Bhutto.
Ehsan is not making idle threats, for Pakistan's Federal Ministry of Interior recently cited intelligence reports indicating that the terrorists had chalked out a plan to hit Islamabad and Lahore simultaneously. The reports come from reliable sources and state "...attacks, using explosive laden trucks, will be launched in Islamabad and Lahore at the same time." These intelligence sources added that the key leader of a terrorist outfit, Yaseen, was the mastermind of the proposed vehicle-borne improvised explosive device attacks, which are planned against a top hotel and a sensitive building in the Red Zone of Islamabad, and an airbase and airport in Lahore.
The nuclear arsenal at Minhas Air Force Base has been attacked four times since December 2007. On December 10, 2007, a suicide bomber exploded his car targeting a bus carrying PAF employees' children, killing and wounding eight persons, including five schoolchildren. On January 18, 2008, militants fired four rockets at short intervals. One landed on the roof of the senior Non Commissioned Officer's (NCO) Mess, and two inside the Mirage Rebuild Factory. Then, on October 23, 2009, eight persons were killed and 17 sustained injuries when a suicide bomber blew up a Police check-post near the PAC, when Security Force (SF) personnel stopped him at the check-post.

Despite their willingness to kill children, they
are fierce warriors and are willing to die for their cause, whatever it is. The Tehrik-i-Taliban Pakistan (TTP) attack that took place in May 2011 further demonstrates their tenacity. They assaulted the headquarters of the Pakistan Navy's Naval Air Arm and the most populous Pakistani military installation, located near the PAF's Faisal Air Force Base of Karachi, Sindh. Fifteen TTP warriors were killed, but they still managed to murder 18 military personnel.
Learn more
As TTP spokesman Ehsanullah Ehsan had stated, "We had already warned after Osama's martyrdom that we will carry out even bigger attacks." The first retaliatory attack on a security establishment after the death of Osama bin Laden occurred on May 13, 2011, when two suicide bombers hit Frontier Constabulary (FC) trainees, 19 miles from Peshawar, the capital city of Khyber Pakhtunkhwa (KP) Province, killing 73 FC personnel and 17 civilians, and injuring another 140. At the time, TTP spokesman Ehsan declared, "Pakistan will be the prime target followed by United States (US). The US had been on a man-hunt for Osama and now Pakistani rulers are on our hit-list as we also killed Benazir Bhutto in a suicide attack."
Related Posts:
Deadly Pakistan Drone Strikes Effective and Justified
Pakistan No U.S. Ally Against Terrorism
Become An Expert On Pakistan's Haqqani Network
Pakistan Militants To Join Taliban In Afghanistan
Pakistan Student Visa Program A Security Threat
Robert Morton, Ed., Ed.S. is a member of the
Association Of Former Intelligence Officers
(AFIO). A portion (10%) of this site's ad revenues is donated to the AFIO. The views expressed on this site do not represent those of any organization he is a member of.

OSINT News

is always looking for different perspectives regarding the Intelligence Community- got a thought, article or comment you'd like to submit? Contact us on the Secure Contact Form