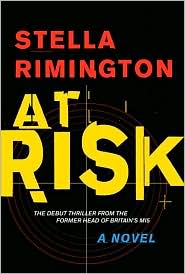 I have always enjoyed reading spy novels written by real-life spymasters and author Stella Rimington is one of them. My most favorite spy thrillers written by her are listed along the left margin.
She became the head of MI5, a manly feat in a man's world at the time. She was educated at Nottingham Girls' High School, and

Edinburgh and Liverpool Universities. In 1965 she joined the Security Service (MI5) part-time while she was in India accompanying her husband on a posting to the British High Commission in New Delhi. On her return to the UK she joined MI5 as a full-time employee.
The rest is history: Rimington eventually became the first female Director General of MI5 and served in that position from 1992 to 1996.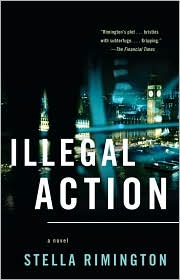 Her experience in spycraft comes across in her novels. She worked diligently for years at MI5, learning about all the critical fields of MI5's responsibilities, learning spycraft in counter-subversion, counter-espionage and counter-terrorism. She directed all three of these branches until 1992 when she was appointed Director-General of MI5.
Not only was she the first woman to hold the post, she was the first Director-General whose name was publicly announced on appointment. The UK News video (below) covers her 1993 appointment to the MI5 DG position and how she pursued a policy of greater openness in the spy agency. In 1995 she was awarded the Honorary Degree of Doctor of Laws by the Universities of Nottingham and Exeter, then she
retired from MI5 in 1996 to spend more time with her two daughters and granddaughter.
Not surprisingly, Rimington brings
credibility to her espionage
thrillers. If you're a spy buff or professional working inside the Intelligence Community (IC), you will appreciate her words. Her 27 years inside MI5 shows through. Her spy novels stealthily guides the reader through
terrorist plots, counter-intelligence counter plots and spycraft in a way that makes one feel she isn't making this stuff up!